Health care is the most prominent topic running worldwide. It is a very basic human right where people tend to have equal access to health care options. People's health is in the hands of world Government law and regulations. Many believe that free healthcare saves lives.
Is it free? No.
Is it accessible to some? Can be.
Is there any need for it to be free? Yes.
It is a fundamental human right. The United States of America is a leading country in the healthcare system. The health system has many rules, schemes, and government programs for different economical strata. A rich cannot enjoy the benefits a poor can. But this is again an argumentative discussion because both flaws and faults lie in the same.
Free vs. Universal Healthcare
Free health care is different from the universal health care system.
Free health services mean that it is available to all the citizens of a country.
Universal health care services mean that only 90% of a country's total population are eligible under the same.
Both of these are subsidized programs. Hence, the fundings come from citizens' taxes. This scheme is also sometimes referred to as a "single-payer" health system, but it is not the only method to adopt universal health coverage.
Which Countries Offer Free HealthCare?
Many countries worldwide offer free healthcare, but it is to be noted that not every citizen of their respective country receives universal health care coverage under free healthcare schemes. Healthy people will, of course, benefit the country in return with productivity.
The countries are- Australia, Austria, Bahrain, Belgium, Brunei, Canada, Cyprus, Denmark, Finland, France, Germany, Greece, Hong Kong, Iceland, Ireland, Israel, Italy, Japan, Kuwait, Luxembourg, Netherlands, New Zealand, Norway, Portugal, Singapore, Slovenia, South Korea, Spain, Sweden, Switzerland, United Arab Emirates, and the United Kingdom.
All of these countries have free healthcare programs that citizens can enroll themselves into. However, this might seem like an unfulfilled act, and these countries have helped many.
How can free Healthcare Change lives?
The people who can access health care have longevity and healthy life. With rising diseases due to zero preventive care, the risks are rising, especially at the low-economical level. The toll of deaths is increasing every day just because people cannot afford millions for needed health care.
How free healthcare can bring change
Lesser inequality
The poor or lower-middle-class people have no means to follow a healthy regimen and exercise daily. Healthy organic foods are costly, and exercise is never on their routine as they work multiple jobs in a day to make a living. They become prone to diseases, and medical care becomes difficult to attain due to low income.
Financial inequality is dangerous for social and political stability. It gives rise to violence when the richer can gain health insurance and afford health care costs while the poorer can't. And it is not a new fact that there have been protests to acquire health services.
But, there is always a way to make medical services attainable for both strata and do justice.
Saves lives
Even when health insurance coverage can't protect a person, free health care can save lives on a larger scale. No doubt United Nations are working to improve health systems and remove financial hardship; some people still live in the worst situations possible.
For example, take the refugee areas in Bangladesh and a few parts of Africa. Some suffer from chronic diseases like heart disease. The people receive free medical treatments but with no required proper medical equipment and follow-up treatments for life. The preventable illnesses also fall in front of the poverty line.
Poor people cannot find a way to afford the treatment needed further for life. Hence, payroll taxes of the more affluent can be used to cover the medical costs of the poorer, and it could save thousands of lives each year. The falling life expectancy can be corrected again.
The American Medical Association found out that the life expectancy of the first 5% of the wealthy portion of the worldwide population is 12 years more than others.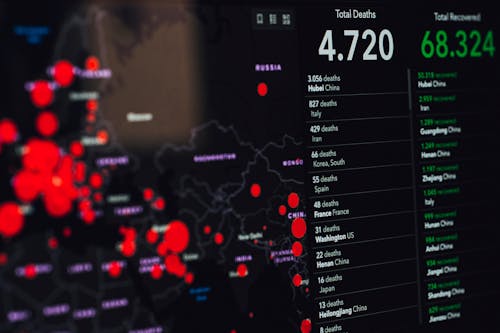 Great deal during pandemics
Everyone has seen the aftermath of COVID-19. Pandemics don't just stay either outdoors or indoors. They spread chaos everywhere!
Patients rushing in medical facilities, the pressure of quarantine, etc. It is all overwhelming for both medical professionals and patients. Moreover, there is a hustle-bustle to get through, which decreases the focus of medical workers.
Patients with more money get Patient Protection, while poor patients have to step back and wait on the death bed. In such situations, a free healthcare system and treatment can save billions of lives worldwide. The insurance premiums won't tie back Anyone. The death toll could reduce.
Decreases financial exploitations
Any business with a significant educational gap between producers and consumers can create a blunder and opportunity for exploitation. It is more of a "grabbing a chance whenever possible" type of situation for many facilities in the medical sector.
Recently it was seen during COVID-19 that many medical practices started bluffing patients and tried every way to charge millions for COVID treatment. They found a way to make the crisis their source of income. Usually, what patients pay becomes triple. The public, except the ones in the private sector with more money, will always be at risk of being exploited.
Improved economic productivity
This point is quite controversial. Some workers with insurance have to wait in line for days to get treatment, and others with no private health insurance have to seek double the days to get preventive care. This means missing out on workdays, causing the country's GDP to steep down.
When the health care system turns free or at least offers equal affordable access to all strata, the economic productivity is unaffected and stays true.
Proven reliability
Some developed countries like Switzerland, the United Kingdom, Canada, and France are already offering one way or another an effective free health care system. Other countries like the United States of America and India are still trying to figure out a path towards free public health. The local communities are more ripped off of healthy lifestyles, making themselves vulnerable to poor health.
There is a noted reliability trail of a free health system, even with private healthcare!
An Introduction to Free Healthcare Scenario of the United States of America
The United States health care system is fragmented. It is intervention-focused rather than focusing on comprehensive management and prevention care. This results in a continuous steep incline of medical costs. 
In the past 20 years, many policies have surfaced. ACA (Affordable Care Act) and CHIP (Children's Health Insurance Program) have mostly gained attention. It aims to provide non-medicare uninsured children and adults. These programs have helped to decrease the uninsured population by 8.8%.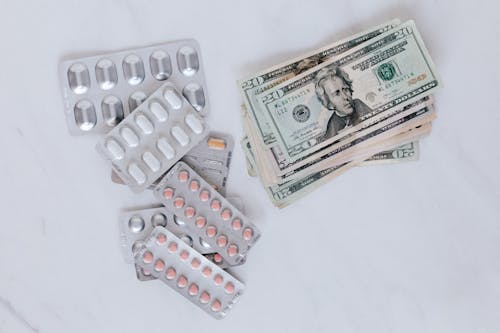 To build a fully-formed free healthcare system, the comprehensiveness of the relationship between the patient and primary healthcare worker is essential. But, the current health care services in the United States of America still fails to do so because of the current financing situations.
What Could be Done?
Fundamental changes are needed to shift the U.S. system of healthcare. 
The current resources can be allocated or distributed differently.
New resources can be appropriately deployed.
Payment policies of payers could change.
A sustainable approach to fundings can be adopted.
Workforce policies could help build a more robust cadre of family physicians and clinicians who are integral to the health care team.
State legislatures and Congress could conduct joint legislation.
A satisfied workforce should be maintained with no more significant adverse effect. 
Pros and Cons of Free Healthcare in America
Pros Of Health Care:
The Declaration of Independence states a related right to health. So, it is plausible.
It is a human right. The United Nations Universal Declaration of Human Rights was signed on 10 Dec. 1948 for the same.
The cost of health care can be handled with proper planning and instituting the right to health. The single-payer health system can be adopted, and private health care spending can be lowered by $1.8 trillion in the next 10 years.
Free healthcare services save lives. With no access to emergency rooms and complementary healthcare insurances, the mortality rate has a 40% increased risk, as reported by Harvard researchers.
It makes health care an affordable option. The ACA helps people who fail to get help. Families with children and no Medicare can have a chance of treatment. The cost of an average US family health insurance premiums showed an improvement by 80% from 2003 to 2013.
The economic productivity increases. It was reported that America loses up to $130 billion in GDP due to poor health care and deaths.
The total health of the public improves. Access to health can solve social difficulties.
Administrative costs of doctors reduce as there is no need to mangle around various insurance agencies but only one government agency.
Private businesses can be benefited as the labor, and administrative costs for the employer reduces.
Medical bankruptcies can be put to an end. Currently, 33% of US citizens are bankrupt as they can't pay their medical bills.
Entrepreneurship is encouraged. After Obamacare was implemented, 150,000 Americans became self-employed within two years of 2014-2016. This could be helpful to reduce employer labor costs by 10%.
Cons Of Health Care:
It could increase the wait time of treatment if not adequately planned. With health care, everyone will start hoarding medical facilities.
It could increase the country's debt and deficit.
Socialism could arise as the government will solely control the distribution of services and medical equipment.
It could worsen the shortage of doctors. With the rising number of patients, there might not be enough doctors who can attend to everyone, especially in private healthcare facilities, as they provide better treatment. Hence, every stratum will rush to the private ones more than government facilities.
Taxes can rise in the States. Compared to European countries and the United Kingdom, the USA has half the payroll taxes paid by an average worker. So, US citizens would have to pay double.
Rationing of medical services will start with budgeting, controlled distribution, service restrictions, price setting, and more, just how it is done in the UK. The NHS (National Health Service) works there to do the same.
The doctor's earnings could be lowered down substantially. Although private doctors earn in much more significant amount than a governmental doctor or social worker, the reduction in their salary will cause them to think twice about their job, and they might protest.
Misuse and overuse of medical services will start leading to a crash in the system.
The availability of certain services will become problematic.
The quality of screening and tests of diseases will fall prey to many medical workers' "working-fast" attitude. This will ultimately result in misleading diagnoses and sudden deaths.
Frameworks That Could be Adopted for Smooth Running of Free Healthcare
Finding a cost-effective way to let the people enjoy universal access to free medical care while not tiring medical workers is an argument running for years.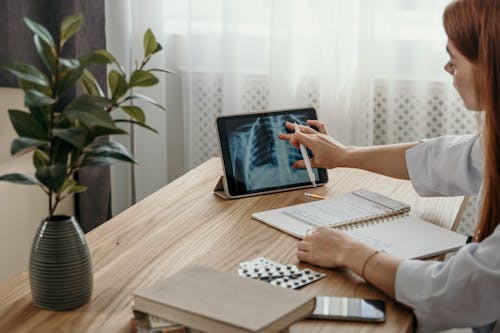 Following approaches can be adopted to do so-
Single-payer model approach: The financing, model of delivery, and organizing of health care will be financed by the public, and the administration will happen through public and private means. The government will collect and provide the funds to pay for the same. Private physicians and clinicians will also fund it. 
Pluralistic health care system approach: The financing, organizing, and delivery will compete based on healthcare costs, service, and quality for achieving full coverage. This framework included both non-profit and for-profit government entities and private organizations. 
Public option approach: This is ultimately a publicly administered plan for customers with national or regional private insurance plans. In this model, private practices can run as they were. 
Medicare or Medicaid buy-in approach: People can buy health care coverage existing under public programs. 
Bismarck model approach: This statutory health insurance covers legal residents and non-profit payers covered with government-defined benefits. A mix of public and private practices will be created.
Is free Health care an Option? Do they have health insurance?
The foreigners who come to reside in a country or the travelers who are backpacking for some weeks or months are also subjected to health care in the meantime.
Countries that give free healthcare to foreigners and travelers are-
Mexico
Germany
Thailand
Canada
United Kingdom
Spain
Japan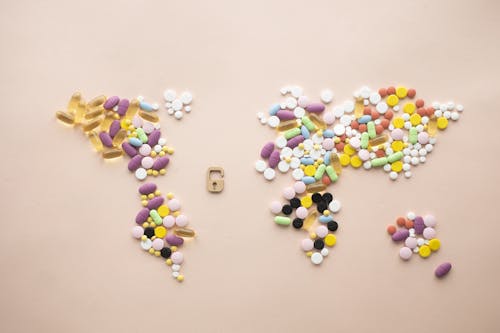 Mexico health care options
Both citizens and ex-pats are offered universal healthcare. Two sectors of public health insurance work together to achieve it, namely, the Instituto Mexicano del Segura Social (IMSS) for unemployed citizens and the Instituto de Salud para el Bienestar (INSABI) for those who work in Mexico legally. 
The enrolled people under Mexico's insurance have coverage of:
Prescription medication
Surgeries 
Treat for health conditions
Medical emergencies and accidents
A part of the salary is also paid to patients for 52 weeks if the work is missed. 
Germany health care options
The citizens, international students, and foreign workers are all mandated to receive free healthcare or health insurance coverage. Under German law, those with a payroll of 5,063 Euros monthly fall under the public insurance scheme. 7.3% of monthly income goes to the health insurance scheme. At the same time, the ones who earn more can have both public and private insurance options. 
Thailand health care options
The Thai public health insurance scheme benefits ex-pats due to the Universal Coverage Scheme (UCS). 5% of the salary is put into the Thai social security scheme. After a working foreigner has received a Social Security Number, he can be assigned to a particular hospital for free healthcare. But going to another hospital won't cover anything.
The health care insurance in Thailand benefits people with-
Free healthcare at assigned hospital
No extra charges as everything are covered
Well-equipped medical centers and experienced doctors
Canada health care options
Even though the Canadian national healthcare system allows to have coverage benefits on most treatments and procedures, the foreigners choose only to get supplemental private insurance which covers the things that their public insurance can't, like:
Dental care
Prescription glasses
Prescription medicines
Physiotherapy
Ambulance services
The United Kingdom health care options
The National Health Service (NHS) works in the UK, provides free healthcare for legal residents. A person from any nationality can enjoy the benefits as long as he is legally housing in the UK. But, as the taxpayers fund NHS, foreigners have to pay IHS (Immigration Health Surcharge). On a regular visa, it comes up to be 624 Euros. 
With this, as little as 12 Euros are paid for prescription drugs. NHS covers mental health costs too. So, in case Anyone wants to join support groups, therapy, counseling, or have health screenings, they can do it without any doubt.
Spain
Taxpayers and social security contributions fund the national healthcare fund. A TSI health card is issued to those who are registered under national health insurance. The TSI card reduces the costs of medications and helps to get free healthcare services from Spanish hospitals. 
Japan
There are currently two healthcare schemes in Japan:
The Japanese National Health Insurance for the students, employed people working for less than 30 hours weekly, and unemployed residents.
The Japanese Health Insurance for full-time workers, which an employer can provide.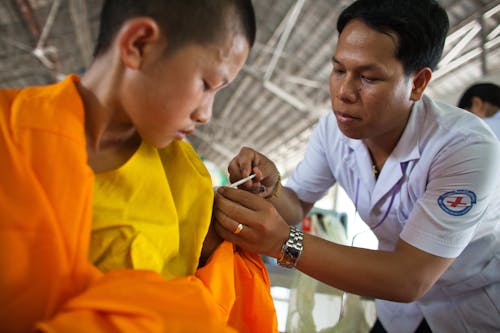 Just Visiting? Will free Healthcare be Available?
There is no free healthcare for short-term visitors. Although in some countries, hospitals do not charge a foreign visitor for minor procedures and treatments. A tourist can have travel health insurance as a precaution. It can cover any accidents or medical expenses.
Can Anyone Misuse Free Healthcare? 
Yes, definitely. A lot of people already are misusing the benefits and taking advantage that must be reported.
The tourists often perform dangerous stunts or activities during their travel because they know they will be treated free of cost or at a minimal cost. Excessive drug abuse also occurs as there is no fear of being OD-ed because they will be saved.
The taxpayers of a country often get egoistic about how their taxes are routed to unnecessary health care plans. Usually, the rich and able get into arguments regarding the same, and this causes a gap between citizens.
It is also often noticed that many citizens unnecessarily opt for extra health check-ups (blood tests, screenings, etc.) in the name of 'making sure their health is in perfect shape' and get additional medications for stocking up for 'emergencies.'
Doctors and medical professionals take free healthcare lightly and use the resources to treat their relatives and family members.
Free Universal Health Care: A bane or a boon?
Some concerning factors draw away the government from making decisions. A lot of factors apart from general health have to be kept in mind, including- eligibility, healthcare costs, resource management, budgeting, possible liabilities, misuses, scams, the salary of medical professionals, and more.
There is no single doubt upon the fact that free healthcare saves lives. It is the best solution for the poor, refugees, and people belonging to lower economic strata because they are deprived of a healthy lifestyle. And healthier lives can only be built when health care is attainable.
The government that can provide universal health coverage should think about it if they haven't yet. The health outcomes will reach a positive state. Healthy people mean healthy productivity for a country. If the entire population can afford treatment, it will solve many social and economic problems of a nation. Because at the end of the day, human lives are worth saving.