The way we live our lives every day is highly influenced by habits. Psychologists suggest over fifty percent of our actions are shaped by subconscious repetitive actions. For instance, Garry makes coffee the first thing when he gets up. This becomes a habit. However, one must understand the difference between healthy and unhealthy habits. Another instance involves Sam, a teenager who wakes up and skips breakfast. This is a habit, but it does add to a healthier mental and physical being in any way. Scientific studies on habits show that good or bad habits don't disappear but can be overshadowed by other repeated actions, forming another habit.
Collective behaviors slip into our daily lives without much notice. Therefore, habits are also known as invisible actions that dictate our lives to a certain extent. But enough about habits, because leading a healthy lifestyle can also be controlled by your daily actions.
The twenty-first-century generation comprising three generations, namely baby boomers, millennials, and Generation Z, is exposed to today's highest form of technology. The advancement in the field has radically changed the way we choose to live our lives. One of the most impacted is the health sector worldwide. As cities enter the realm of smart technologies, the quality of life has also improved with quick access to health apps that monitor our health daily.
Mental Health Apps And Daily Health Tips Applications
Smart technology in the field of medicine has enabled the digitization of health records more efficiently. With our lives on the constant move, you may not find the time to visit a nutritionist or a dietitian. Therefore, the next alternative is to depend on readily available health tips apps to lead a healthier lifestyle and build better habits.
There are thousands of physical and mental health apps for both android and apple devices to download. They are an efficient way to manage one's sleeping pattern, nutrition, exercise, and overall mental health.
However, how do you choose which health app fits your needs? Choosing a health application can give the most out of the smart tool. Different mobile applications may cater to one need, while others can offer more content and tools. When it comes to the body, it Is important to understand the need for a healthy lifestyle and when it comes to the mind, choosing a virtual licensed mental health professional is even more crucial. Therefore, here are some applications that fit health apps, android, and apple health apps for the overall well-being of a person.
Android and Apple Mobile Health Applications
In today's smart world, there's a mobile application that caters to almost every need. However, the most beneficial are health apps android, health apple watch apps, and apple health app that help reshape our habits and, eventually, our lives. There are different applications with either dual support for both android and apple devices or specifically on either one. Therefore, whether you're on the apple store or google play, we bring you some of the best health apps android and apps apple health.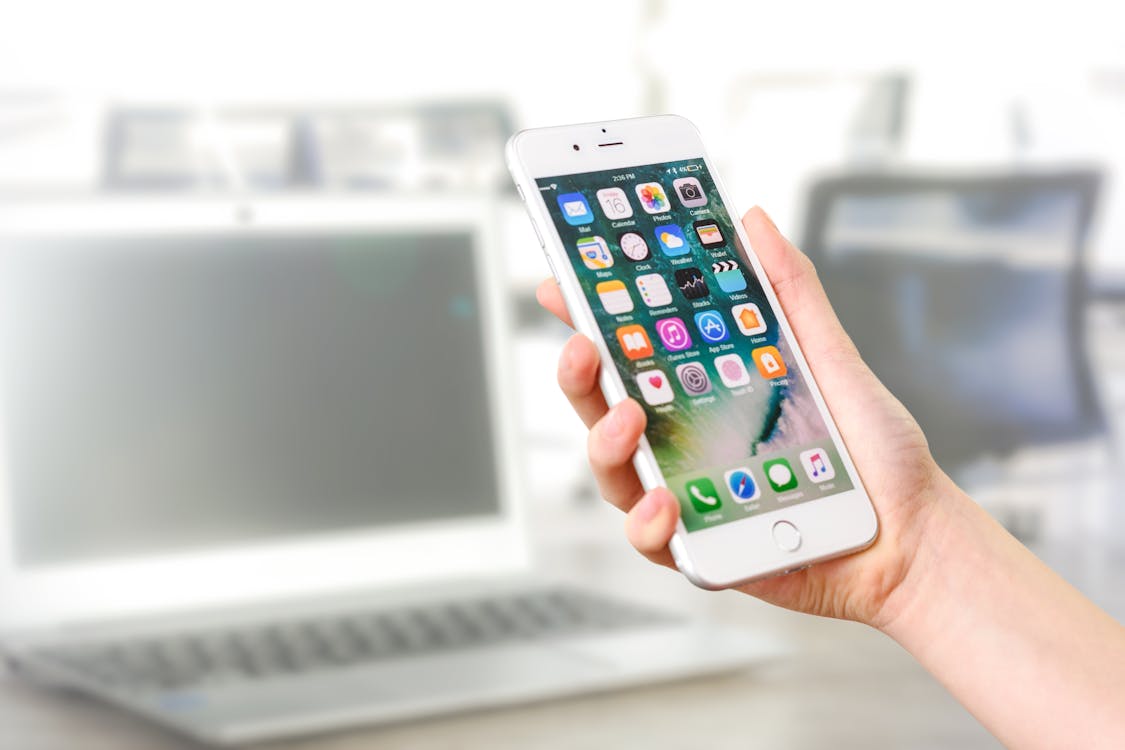 A healthy lifestyle encompasses both our mental and physical being. Here are some applications that are tested and recommended by health advisors globally:
1. Health And Nutrition Guide & Fitness Calculators [ Android ]
This health apps android is only available on the Google Play store exclusively. The download app android for smart devices aids in promoting healthy eating habits keeps track of your overall diet and makes health reports on your performance promptly. Depending on personalized habits, the app gives insights into the benefits of healthier food options for vegetarians and non-vegetarians. Its inclusivity makes the application a unique one from others. But that's not all; the smart android health app also allows you to calculate your Body Mass Index or BMI to understand the changes alongside eating habits.
Reviews of the download app android and apps apple health received a solid 5-star rating. The app features a clean and simple mode for workouts at home or the gym. Its workout tracker follows your personalized goals. For instance, if Susan wants to gain more muscles and strength, the app is designed to push Susan towards reaching that specific goal. On the other hand, if Gary wants to lose weight and gain muscles, the app will adjust according to his needs.
The Strong application, an ios android app, is meant for beginners, intermediate or advanced levels. The app has in-built cardio, strength, weight lifting, bodyweight exercises. While also provides detailed reports on your performance, like personal gains through infographic statistics. Another perk of the app is the large community base to join together in workout and challenge sessions to become better and stronger. Some of the app's features can also be synced with Samsung health google fit. Therefore, you get the best of both worlds.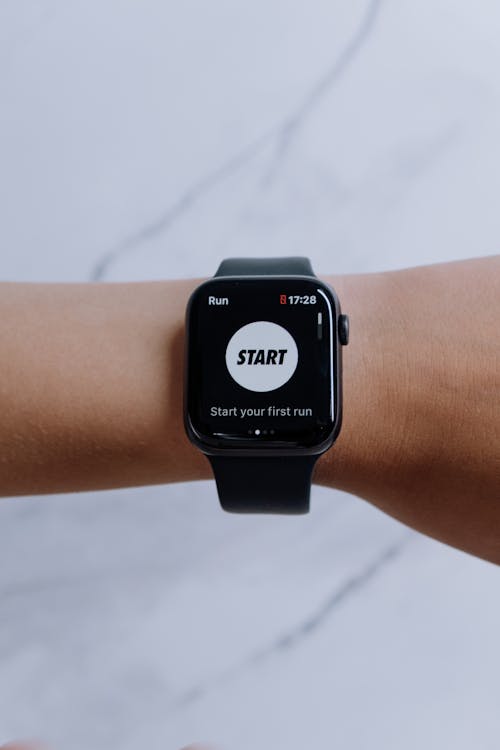 Strava is an application that is supported on both android and iOS devices. But that's just the beginning. Strava is a multi-functional app supported on a health apple watch and offers free in-app purchases ios. Strava is known to have a booming base of consumers who are runners and cyclists worldwide. However, the application in itself is more than the two activities. Strava has been programmed for Apple watches and phones and enables recording any workout from the beginning until the end. Being a health apple watch application, users can leave their phones and record all their activities on their smartwatch.
The app can also be synced with Samsung Health, Google Fit as well as android smartwatches. The application monitors heart rate, tracks movements or motion, breaks or stops, and prepares a detailed infographic report on your daily, weekly, or monthly performance based on your personalized settings. While the free in-app perks are enough for a beginner to monitor daily activities, the app is worth subscribing to for a premium plan to avail of more app features.
4. Calorie Counter & Diet Tracker by MyFitnessPal [ iOS /Android ]
Food habits are one of the biggest factors that influence our overall health. Therefore, knowing what we consume and when we consume is imperative to staying on top of our health year-round. The application by MyFitnessPal does just that. It logs your food habits, activities, tracks your progress, and enables you to connect with a larger community on the same journey as you.
The iOS android app has in-built tools that can make logging your habits fun and easy. You can set personal goals, and the app will do its best to track your habits and help you develop better ones. Users can personalize these health apps. Android and apple health app based on their needs.
For example, Team A requires losing more weight and seeking a wholesome diet with more fiber and less fat. At the same time, Team B falls more in the group that needs to find food and habits that can help them gain weight. Customizing the app as per your needs will help you get the most out of the application and keep an accurate track of your goals and health.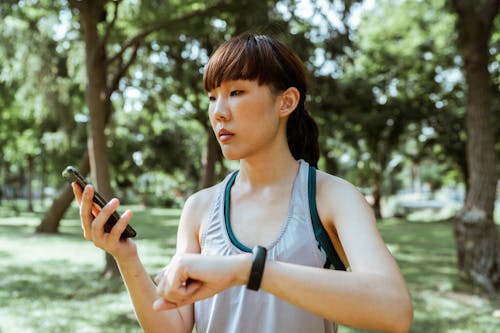 5. ShopWell: Better Food Choices [ iPhone/Android ]
ShopWell is an all-around Android and iOS application that rates over four out of five by users. The download app android and iOS applications personalize the food you consume and fit your way of living. The smart tool allows you to create your own food profile with your own health goals. You can further personalize your profile by filling in sections of allergy and health difficulties if any. So how does the ios android app work? The application has a unique feature that enables users to scan the barcode of any food item and discover its nutritional components, and check if it matches their needs. You can further create a personalized list of your favorite items and keep them at hand for your next buy.
6. Daily M/WOD [ iOS ]
An exclusive apple health app linked to your health apple watch is the Daily Mobility WOD. The application is most popular among athletes who use the app to get personalized insights into body mechanics and coaching on keeping their form sharp. The 4.5 rating app on iOS devices comes with attractive features that aid sports activities like running, CrossFit, rugby, weightlifting, and much more.
The app is a go-to spot for athletes with health apple watches who want a quick insight into performance, resolving injury, understanding pain, and recovery. The app features daily routines for athletes to focus on proper form, controlling movements without injuring themselves, and maximize the benefits from workouts. The subscription packs of the application are worth it for iOS users who want to improve their overall performance in the gym or workout routines.
7. Your Doctor's App or Website
As mentioned earlier, technology has impacted the field of medicine in countless ways. With mobile applications for both physical and mental health apps, the profession has also shifted to quick virtual consultations. Doctors globally are starting to move to a more convenient and accessible way of consulting patients.
How can this be done? The answer is simple. Doctors can down use the licensed mental health applications or physical health apps that enable patients to book appointments or get an online consultation with ease. The app can scan blood reports and other test reports so your doctor can monitor your health condition accurately before diagnosing. These medical records come in handy in the future since they are stored with your account permanently until you choose to disable it. The best way to get the most applications that can download app android is to ask your doctor about the one they use. Many applications work pretty well with android and iOS devices.
Android And iOS Mental Health Apps
8. Fabulous: Self Care [ iPhone/Android ]
A smart health download app android and for apps apple health is Fabulous: Self Care. The app has a rating of over 4.5 on both android and iOS devices. The app is one of the best play store app download and health tips apps for Apple devices. Fabulous is a licensed mental health app that studies human behavior and forms healthy habits for you. The app enables the user to resolve bad habits, structure new routines, and eventually build new habits. To get the most out of the growth, you can join community groups, filter the content, focus on your journey, and build a healthier lifestyle. The app also subtly touches on cognitive behavioral therapy to help the user gain the most of the changes they undergo.
9. Elevate: Brain Training [ iPhone/Android ]
Also known as cognitive training, brain training involves a program of different activities that aids in improving or maintaining one's mental or cognitive capacity and functionality. In other words, it keeps the brain sharp. Elevate: Brain Training is a smart mental health app built for both Android and iOS devices. It focuses on the basics of cognitive-behavioral therapy. It has a loaded program that is purported to improve the brain's focus, fluency in speaking, processing bigger and complex information faster, increasing memory abilities, improving math or calculation skills, and much more.
The user can personalize the training sessions based on their strengths and weaknesses to get the most out of the licensed mental health application. Users have given positive reviews about the app's effectiveness when used a minimum of three times per week. Some of the app's main features include more than forty games for the brain, tracking performance with insightful reports, keeping you motivated with a workout calendar, daily workout challenges, and much more. The app is one of the best licensed mental health professional apps for both iOS and Android devices.
10. Moodpath: Depression and Anxiety [ iPhone/Android ]
The virtual and mobile licensed mental health professional Moodpath results from scientific research by mental health professionals who seek to help those suffering from different levels of anxiety, depression, insomnia, and others. So what does the application do? To keep a cap on your symptoms or progress, the app enables the user to document real-time and simultaneously get insights into the behavioral patterns. The user can also gain access to resources to help you understand more about the possibilities of what you're going through.
Cognitive-behavioral therapy is one of the main focuses of the application. Because of its nature, the app is one of the best health tips app, especially for iOS users, since it enables the Apple Health App to link with the Moodpath app. What's even better is you can also sync the app's data to your Samsung Health Google Fit app.
11. Remente: Self Improvement [ iPhone/Android ]
Remente is another mental health apps android, and apps apple health for the cognitive being. The app comes with a tagline of taking care of oneself and tracking our mental health frequently. To aid users in improving their mental health, the licensed mental health professional app provides tools that can initiate small steps and gradually change to a healthier mental and physical being.
The app acts as a training coach and provides healthy insights into self-love, self-care, developing healthy habits, and decrease stress and anxiety. Remente is one of the best play store app downloads, which uses different concepts and tools to guide its users in achieving their own personal growth and goals. Some of these tools include a daily planner, mental health tracking, journal for documenting your mood, personal insights based on your performance, suggesting articles, and plans to help you and your overall well-being further.
Another Android exclusive application that falls under meditation apps is the Yoga Daily Fitness App. The smart application is easy and simple to use. Its ergonomic layout makes it easy to navigate. What's best about the application is that it's free. Hence allowing you to get full guided meditations, practice, and learn yoga efficiently from the comfort of your home. The application comes with different tools and features that provide a step-by-step guide into yoga poses. Yoga increases the overall being and applications like Yoga Daily Fitness aid in making a routine filled with great yoga sessions. The app is one of the best play store app downloads for simple and guided meditations.
13. Sleep Better By Runtastic [ iPhone/Android ]
Sleep Better is another licensed mental health professional application launched by fitness company Runtastic that mainly focuses on improving sleeping patterns. The functionality of the mental health app is simple. After downloading the app, the tracker will observe your sleeping patterns and provide insights on improving your sleep. The smart tool is an ios android app that is available for free for all users.
The algorithms used by Sleep Better and apps alike record sleeping patterns and provides first-hand results and progress based on the users' sleeping experience. Some of the app's best features include a personalized alarm choice, snooze option, track sleep duration, sleep diary for logging any disruptions at night, relaxing sounds to sleep at night, and more. The application can also be linked with Android's Samsung Health Google Fit. While there is a paid subscription free for premium users, the free version of the application is enough to get the most from the ios android app.
14. Meditation Studio: Find Calm [ iOS /Android ]
As mentioned earlier, physically visiting a licensed mental health professional may not be possible for all. While meeting specialists may fare better, other alternatives can also help in improving your mental health. There are many mental health apps for ios android app. These apps usually provide guided meditation and also deal with the basics of cognitive-behavioral therapy. Meditation studio is also one of the meditation apps that focus on untangling the mind from stressful situations in our daily lives. The app is one of the best play store app download and apple health app for the brain because of its diverse content, techniques, and meditation tools.
Some of its collections include unlimited access to different meditation topics specifically designed to meet different areas of stress, pain, or anxiety. Understanding the importance of sleep, Meditation Studio also delves into uplifting content, music that can boost your overall performance in your day-to-day lives. These meditation styles cater to every need of your weaknesses, whether building social relationships, detoxing from social life, or healing the mind from an exhausting day or week.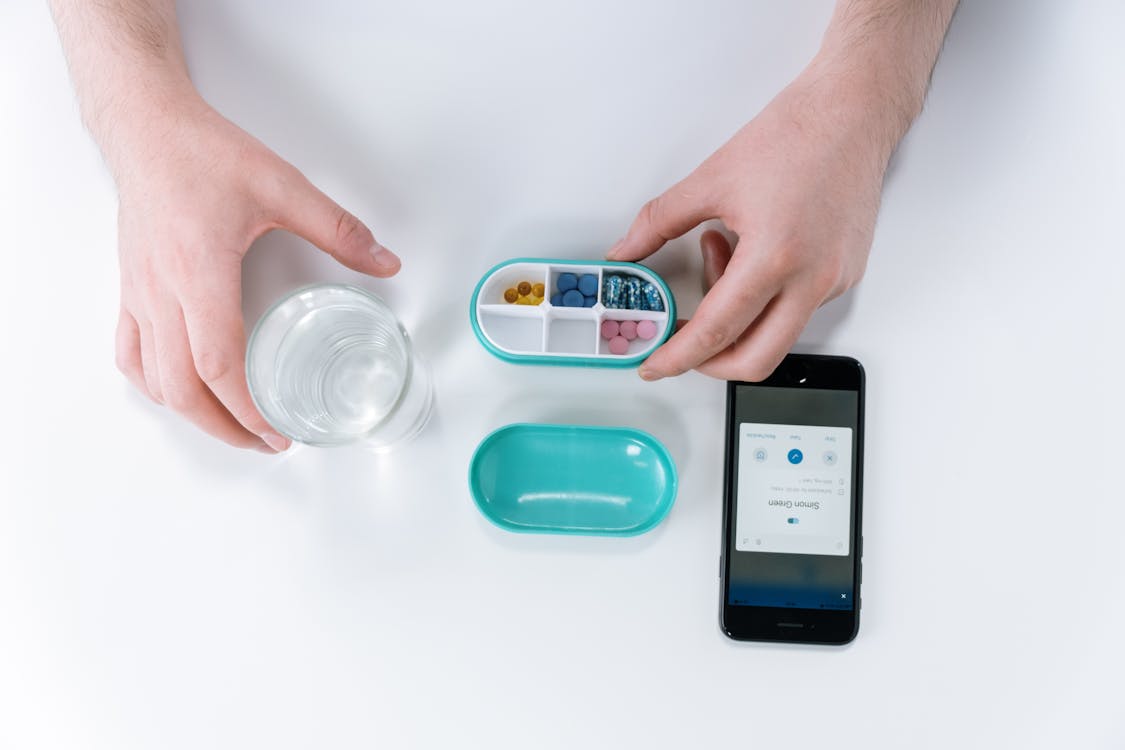 In-Build Android and iOS Health Applications
15. Samsung Health Google Fit
Most android smartphones come with in-built health applications like iOS's apple health app. Samsung Health Google Fit is the most effective and basic health tracker app on android devices. They perform almost the same functions as the apple health app and can also be linked to android smartwatches. While many manufacturers add other health apps android, Samsung Health Google Fit is a favorite among users worldwide. It is to be noted that the application has collaborated with the World Health Organization to provide daily health tips to their users. The app touches on the basics of cognitive-behavioral therapy while linking to other applications that deal with the same on a deeper level. Simultaneously, the Samsung Health Google Fit app also syncs with other apps that aid in the overall being of the user.
16. In-Built Apple Health App [ IOS ]
Like Samsung Health Google Fit on Android devices, most iOS devices come with an in-built health application that provides the basic features of other health and mental apps. The app is easy to use and can be synced with your health apple watch, so you never have to worry about carrying two devices at once. The in-built applications come with a pedometer, distance tracker, resting tracker, calorie intake and expenditure, workout schedules, and much more. Health apple watch also counts your Beats Per Minute or BPM accurately. One of the best perks of the iOS apple health app is its free in-app purchases iOS.