The answer to how much a treadmill weighs is not straightforward, and the treadmill's weight varies from machine to machine. So let's dive in on how much a treadmill weighs in real?
The average weight of the home treadmill could go between 210 lbs to 260 lbs; some treadmill weighs around 450 lbs. Treadmill weight depends significantly on its motor; a more robust motor is heavier, eventually leading to a heavier treadmill.
The motor, other features, and material quality also impact how much a treadmill weighs. As a result, treadmills weigh different and have different user weight capacities.
Technological development has led to various lightweight treadmills for home gyms without unnecessary features. However, commercial treadmills weigh more than manual treadmills because of the motor and its higher load limits.
Decide on the size of the treadmill, intensity of your workout, and budget to choose from our list of fitness machines. You can also take a test run before making a purchase.
What is the average weight of a treadmill?
The average weight of the treadmill is 244 lbs (100 Kg). Most treadmills weigh between 210 lb to 260 lb. The manual treadmill weighs an average of 60 lbs. The treadmill weight range is from 100 lb to 500 lb.
The heavy-weight capacity treadmills have a greater weight capacity. Therefore, treadmills with higher quality tend to have more weight and supports high-intensity workout. However, there are many treadmills with lower weight and higher load limits.
Different treadmills are built for various purposes like – heavy-duty sprint preparation, light cardio or military training, etc. Henceforth, the features required for these activities determine the treadmill's overall weight.
Is there any weight limit on a treadmill?
The net weight, tare weight, and shipping weight must not be confused with the weight limit. The weight limit is referred to as the maximum user weight limit. The net weight refers to the actual treadmill weight without packaging.
The tare weight is the container weight used for transporting the same treadmill. And the shipping weight is the total weight of the treadmill combining tare weight and net weight.
Different treadmills have different weight limits, and the motor plays a vital role in determining the weight limit of a treadmill. Therefore, check out the treadmill limits and weights to avoid confusing the multiple terminologies like shipping weight or net weight.
The net, tare, and shipping weight are all different. We will discuss the details of the weight capacities of different kinds of treadmills below.
What constitutes a treadmill being heavy?
There are many running machines available in the market with many weight differences. However, a few factors are crucial in determining how much it weighs.
Frame –
Most of the weight of the treadmill comes from its frame. Therefore, a sturdy treadmill with a high-quality frame delivers an efficient performance.
A lightweight treadmill frame sounds reasonable enough if you buy a treadmill for a casual workout.
Motor –
A motor increases the actual weight and produces high-speed capabilities. Suitable quality motors are made of industrial steel or titanium and aid in sustaining high-speed pressure. A powerful motor makes a great treadmill and helps execute an ultimate workout.
Belt –
The tread belt comprises significant weight to the treadmill. The incline features require changing the angles of the running board, and as a result, additional parts are fused in. The other factors increase the overall treadmill weight.
Size –
The bigger the treadmill, the more weight it possesses. The machines required for commercial-level workouts are heavier than home gym treadmills. More giant treadmills take up a lot of floor space. If you are looking forward to purchasing exercise equipment for a basic workout, a small treadmill with less weight would be an ideal option.
Five benefits of heavyweight capacity treadmills
Heavy-duty treadmill manufacturing is found globally. However, a few factors make the treadmill heavy and must be checked before buying it.
A giant treadmill has a higher weight capacity and speed limit. Therefore, an ideal treadmill should weigh more than your weight.
Check out how much treadmills in the market weigh, ensure they can handle more weight, and provide a comfortable and fun routine.
Long-lasting –
A treadmill is not a toy that can be replaced now and then. The machine is costly, and one must look through all aspects before spending a considerable chunk of money. On the other hand, heavy treadmills tend to have a longer life span and functionalities, which keeps the machine moving in the long run. So, opt for heavier machines that last long and are worth all the investment is made.
Sturdy treadmill –
A heavy weighing treadmill has a sturdy build. The sturdy and well-built frame makes the machine stable and secured. Therefore, it is less likely to cause a loss of balance or failure during a workout. Whether you decide to walk at a brisk pace or intend to run, the machine has got your back. Explore all the heavyweight equipment in the market and bring home your potential treadmill.
Work out experience –
A regular treadmill has basic controls and works great for a light training session. However, heavy treadmills can endure high-intensity workouts and vigorous leg movement. The treadmill weight enhances the workout experience and helps to lose weight. In addition, you don't have to push the limit of the treadmill and can exercise safely.
Higher speed range –
Heavier treadmills can get a higher top speed. So you can now enjoy your run without worrying about the limit. The motor of heavy machines is robust in comparison to lightweight treadmills. The reason why commercial treadmills have heavier equipment is because of their endurance capabilities and excellent speed range.
Automatic workout programs –
The reason why heavyweight equipment is popular is because of its additional functions. The preset workout programs help get in a rhythm and enjoy working out with full potential. Discard the monotonous routines and add fun with the various workout programs pre-installed.
These machines have excellent warranty policies and automatic workout facilities to benefit their users. Nordic Track, ProForm, Sunny health, and Nautilus are some of the leading manufacturers of heavy-duty treadmills.
Does weight rating matter?
Manufacturers use treadmill weight ratings to target various audience groups. The weight ratings are based on individual experiences and viewpoints.
Several machines are created for different niches, with the functionality being more or less the same. The limit is meant for the safety of both the user and the machine. The user weight capacity starts from 250-300 lb and strengthens up to 500 lb.
The moral of the story is that treadmills cannot be compared based on their weight ratings. For beginners, the weight recommendation would be 200 lb to 300 lb.
The weight rating is not the correct factor in comparing two treadmills and ranking one better than the other.
Types of treadmills weight capacity
Manual treadmill
A manual treadmill is motorless and does not require an electrical outlet. Manual treadmills work through an individual own leg movement.
A few manual treadmills can support weight up to 300 lbs. Average weight capacity of these treadmills is 258 lbs. Most treadmills under this section have limits ranging from 200 to 250 lbs. The max speed that this treadmill can reach is 3.5 – 4 MPH.
They are excellent for exercising at home and are cheap and lightweight. However, they are not high-tech and are best for little space training.
Manual treadmills are not meant for running; however, you can walk fast to achieve your fitness goals.
Hybrid treadmill
The perks of hybrid treadmills blend the benefits of an exercise bike and an elliptical trainer. They are wide running deck treadmills constructed with stainless steel.
The frame can transform into stairs and be used for other forms of exercise.
The treadmill is a motorized one and is excellent for a commercial-level workout. However, the treadmill weight is higher in comparison to a manual treadmill.
Most machines have a user weight capacity of around 300 lbs and are the top pick for a fitness freak.
Electric treadmills
Electric treadmills are motorized treadmills. An electric motor is installed in the frame used to consume electricity while operating.
This type of motorized treadmill is referred to as electric. The treadmill begins the action just with a push of a button. A safety cord is also present in most machines to ensure safety.
A motorized treadmill comes with several advanced features and withstands higher weight categories. For example, an Electric treadmill can easily support weight up to 3oo lbs and more.
Motorized treadmills
The average limit of a motorized treadmill is around 300 lbs. The lower limit is 240 lbs, and the higher is 350 lbs. A treadmill with higher weight capacities has solid motors, and the treadmill weight is also inflated.
The belt in these treadmills moves by an external force, and people can better concentrate on physical activity.
A motorized treadmill is costlier than manual treadmills due to its high-tech features. But the results are highly productive. The front panel helps track the workout metrics with ease and train better.
Home gym treadmills
A home gym treadmill does not require high weight capacity as it is generally used for light workouts.
The treadmill used at a home gym has a folding deck for easy storage. Space at home is less, and therefore folding deck treadmills are helpful.
A treadmill at home can have less capacity as numerous weight categories do not use it. However, a capacity ranging between 250 lb – and 300 lb is good enough for folding deck treadmills used at home.
Weight capacity of the various treadmill in the market
Sunny Health & Fitness ASUNA Premium Slim Folding Treadmill; Treadmill weight – 95 pounds; User weight capacity – 220 lbs.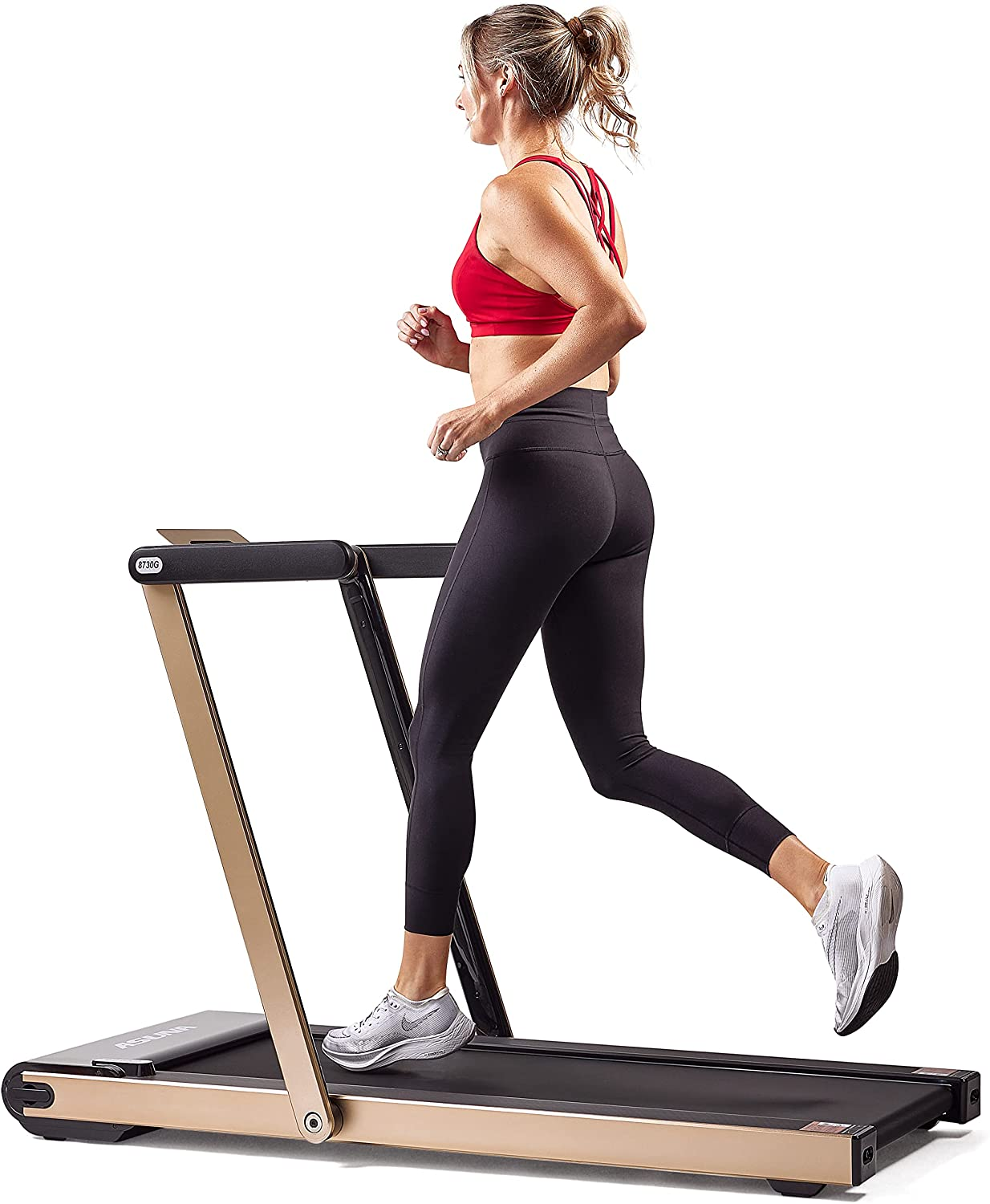 2. Goplus 2 in 1 Folding treadmill; Treadmill weight – 84 pounds; User weight capacity – 265 lbs.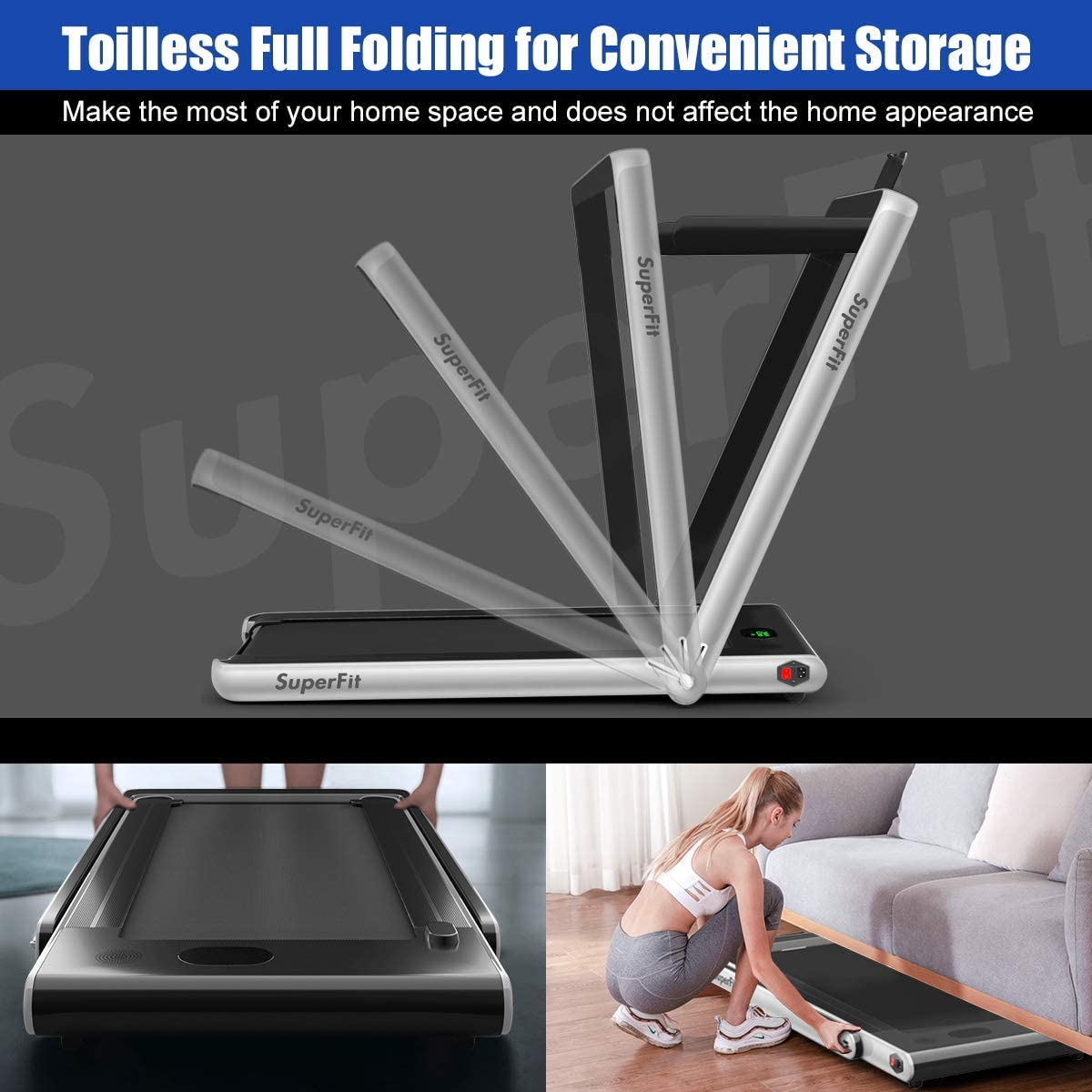 3. Schwinn Fitness 870 Treadmill; Treadmill weight – 97.52 kilograms; User weight capacity – 300 pounds.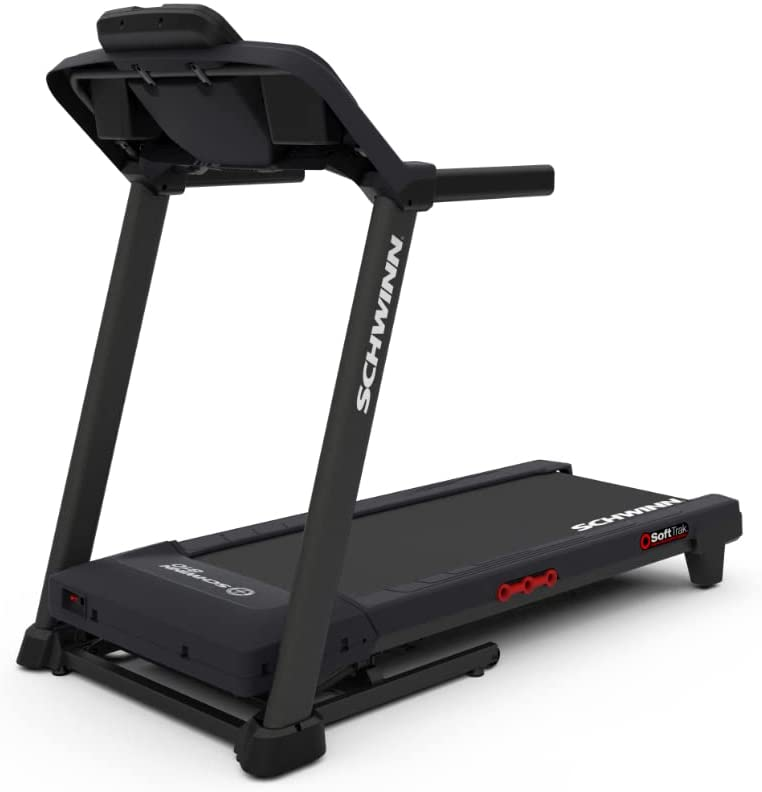 4. Echelon Stride Treadmills; Treadmill weight – 179 pounds; User weight capacity – 300 lbs.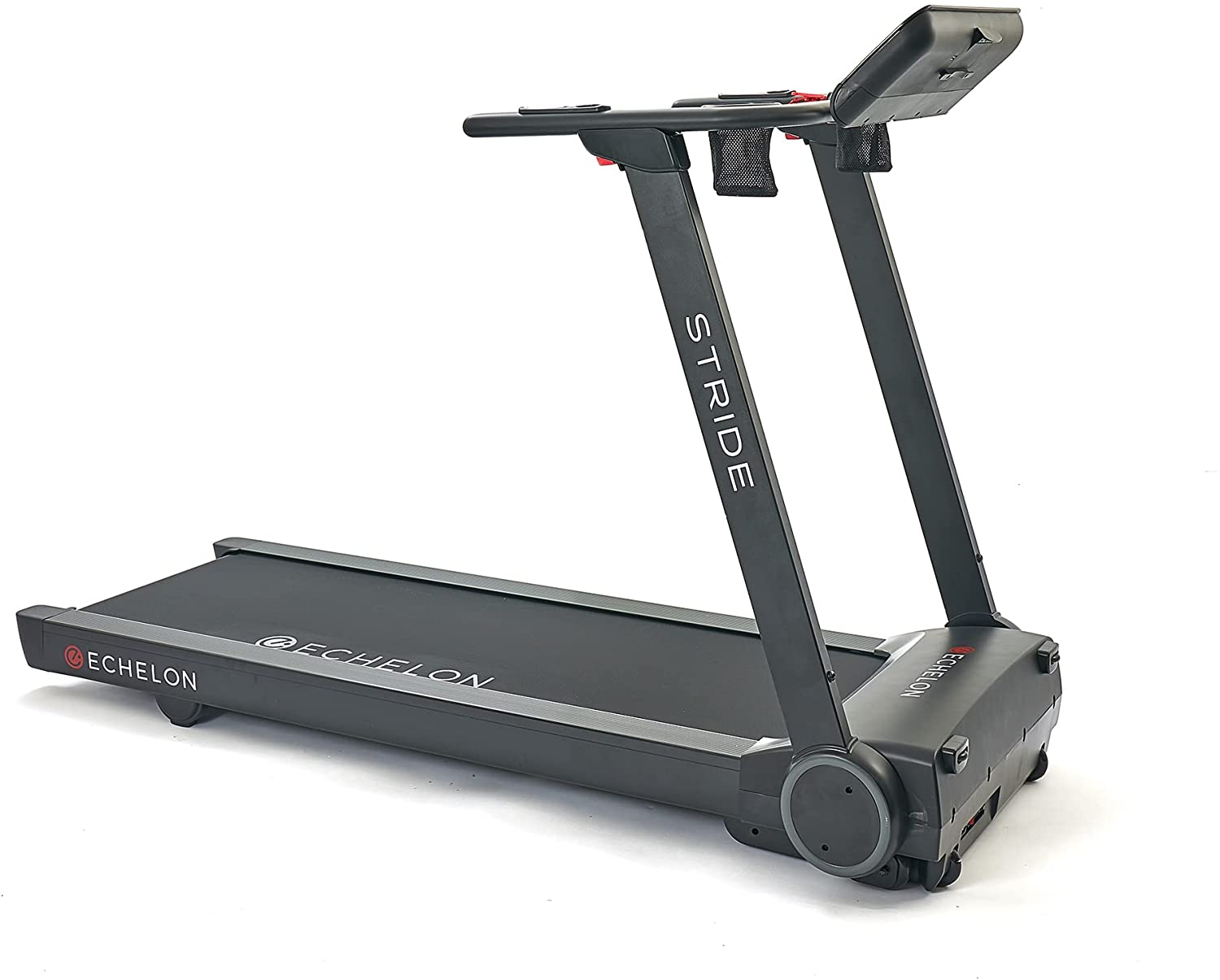 5. Nordictrack Commercial 1750 Treadmill; Treadmill weight – 346 pounds; User weight capacity – 300 pounds.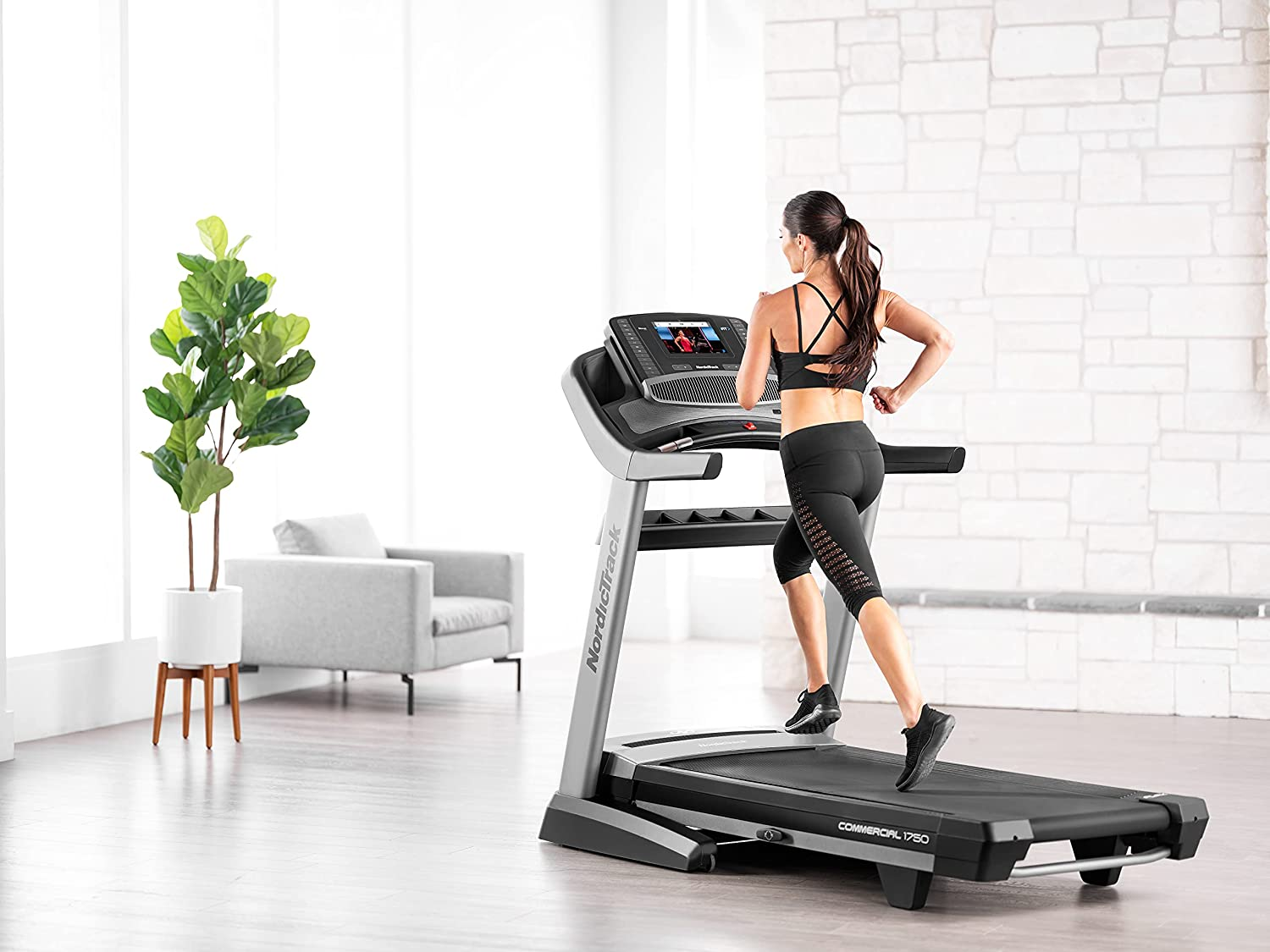 6. ProForm Carbon T7 Treadmill; Treadmill weight – 100.7 kilograms; User weight capacity – 300 pounds.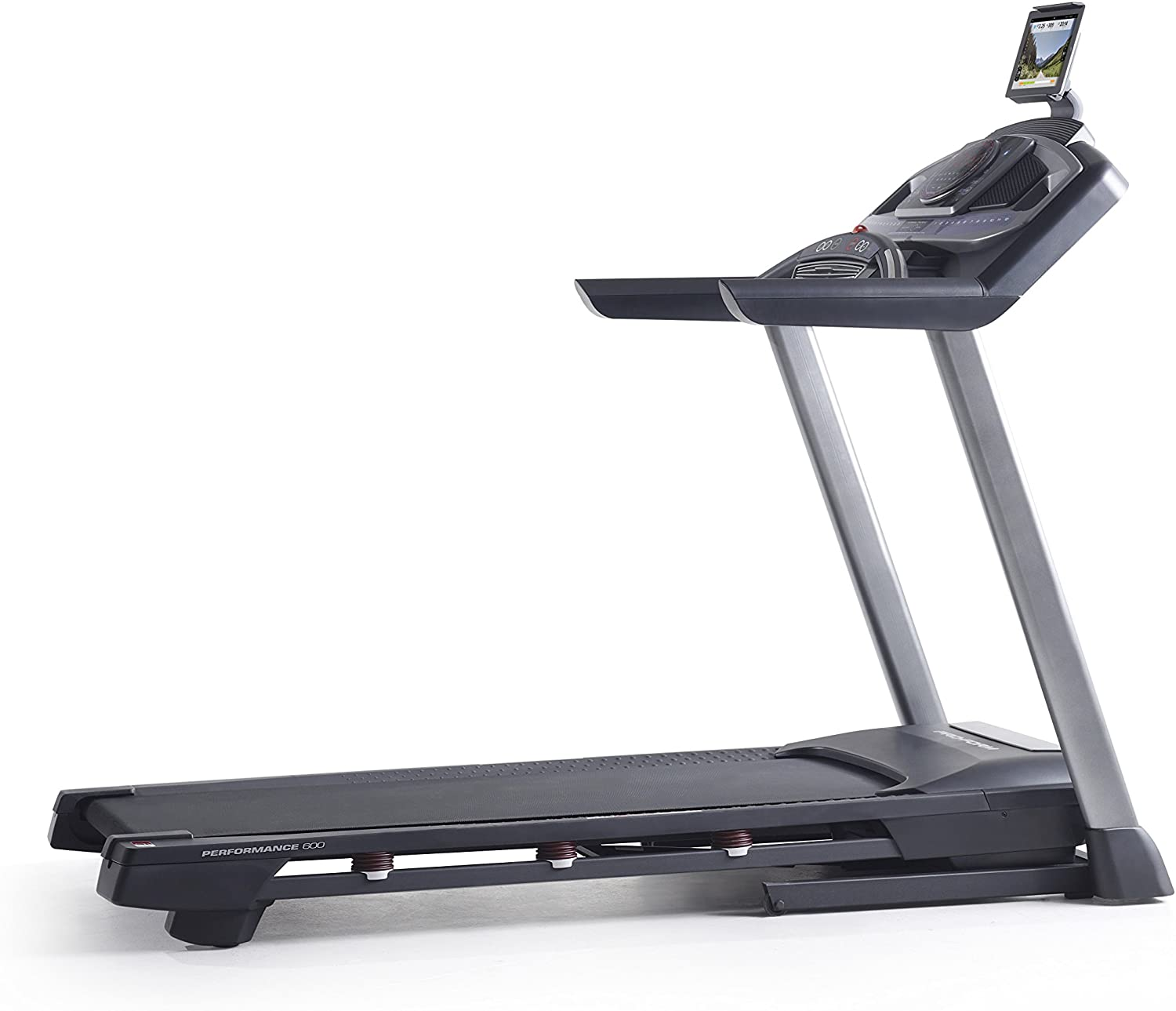 7. Sunny Health & Fitness SF-T7515; Treadmill weight – 123.5 pounds; User weight capacity – 240 pounds.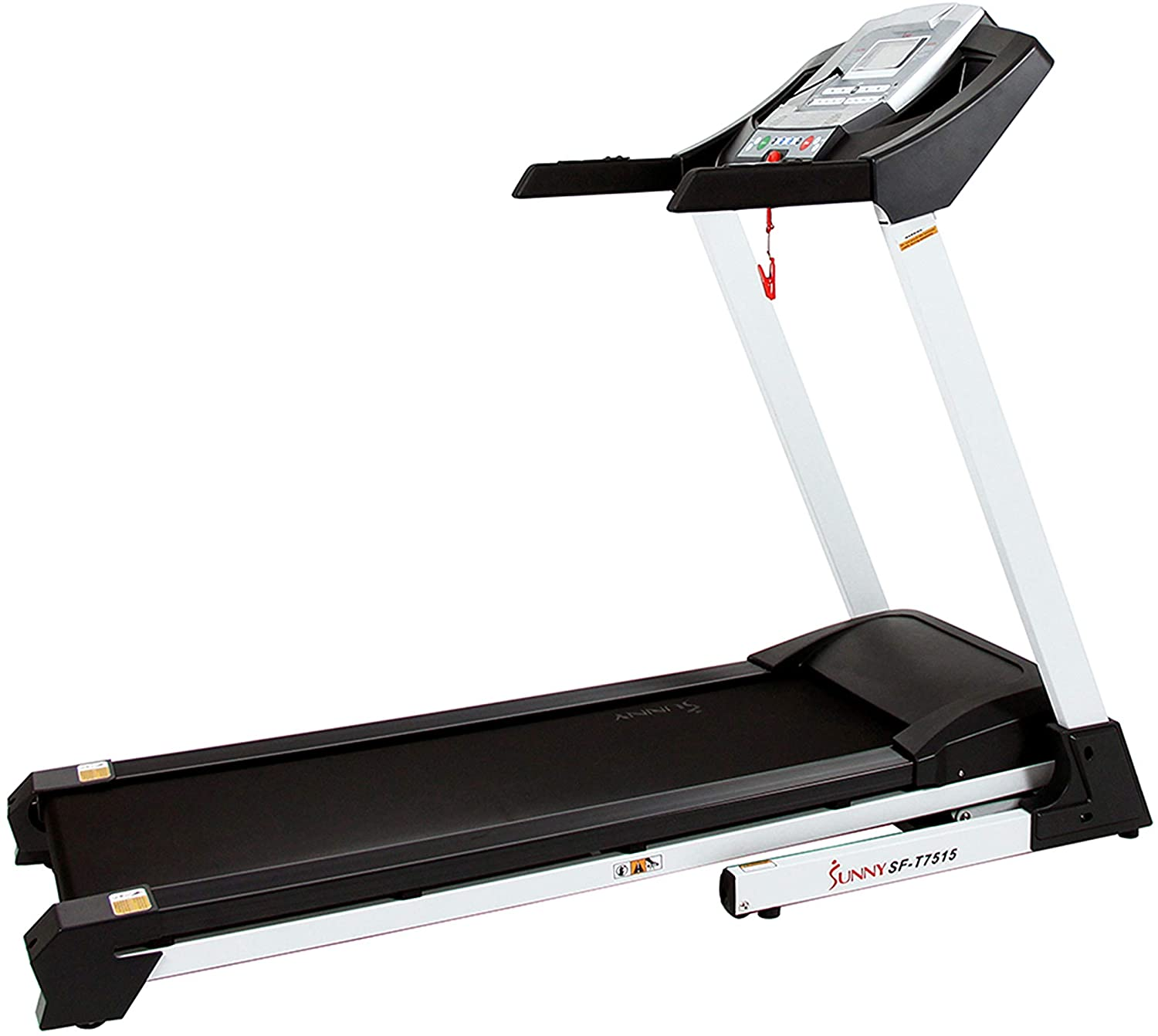 8. Sunny Health & Fitness SF-T1407M; Treadmill weight – 46.7 pounds; User weight capacity – 220 lbs.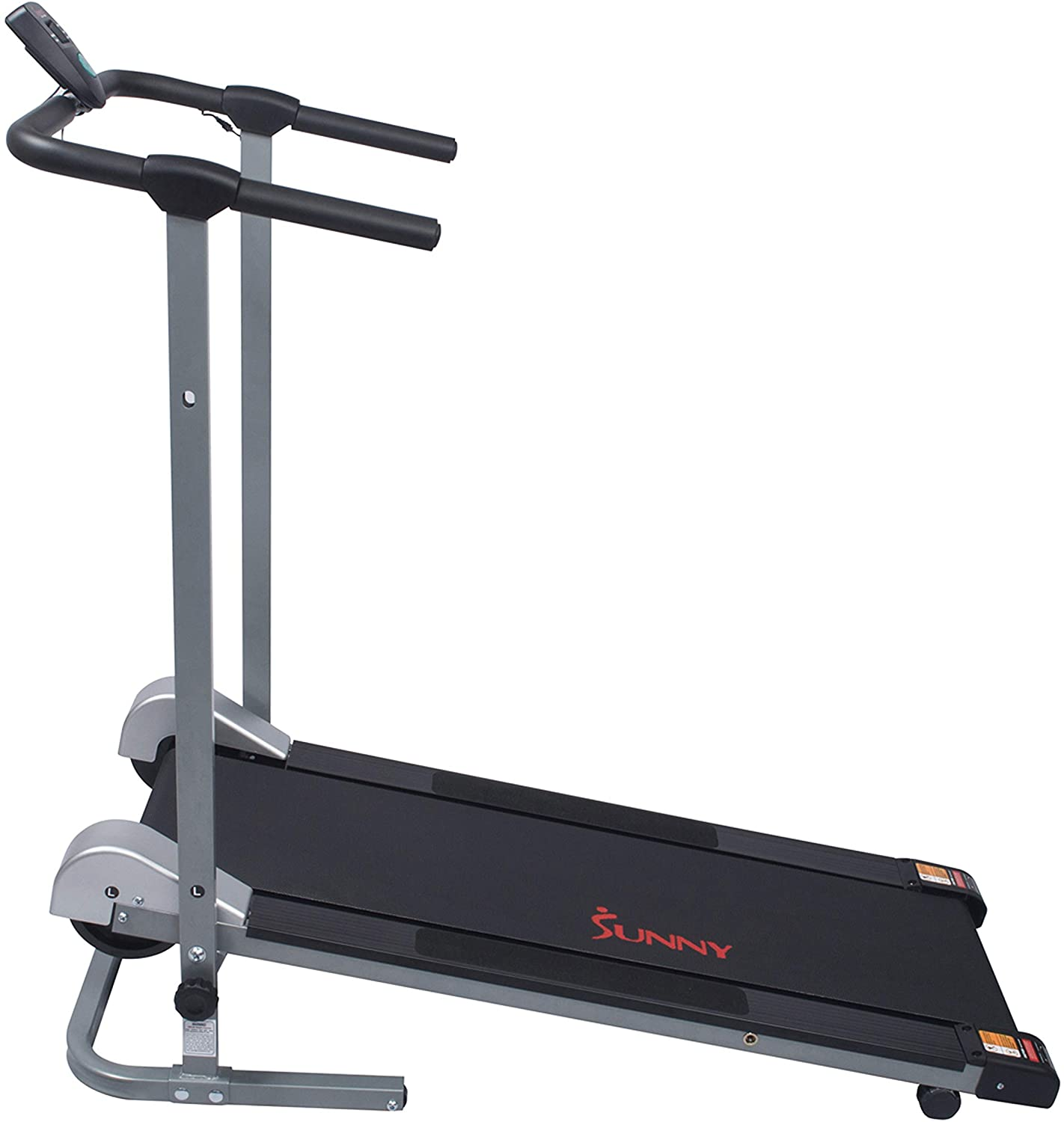 9. Exerpeutic TF900; Treadmill weight – 110 pounds; User weight capacity – 350 pounds.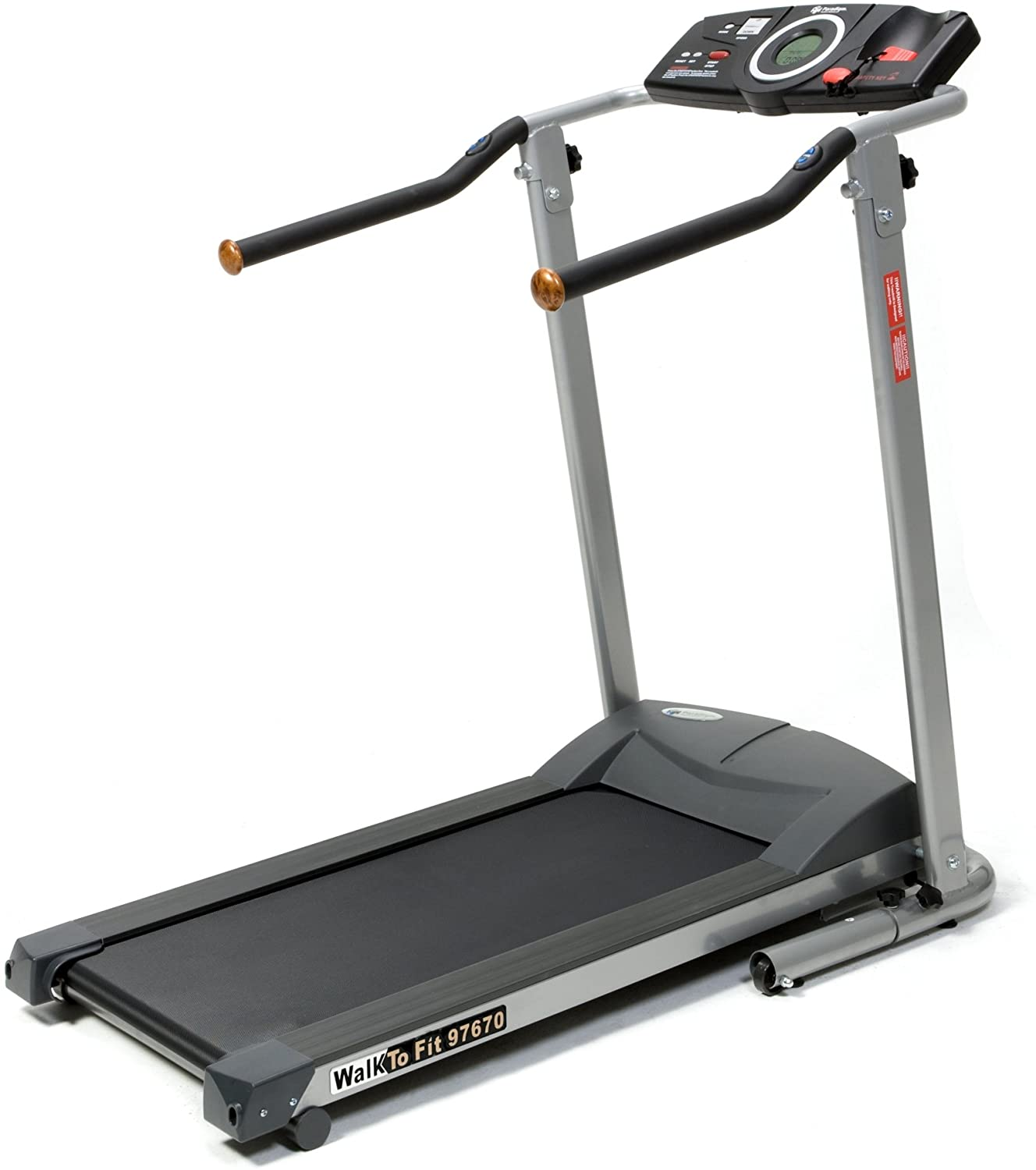 10. ProForm Pro 2000 Treadmill; Treadmill weight – 0.1 kilograms; User weight capacity – 300 lbs.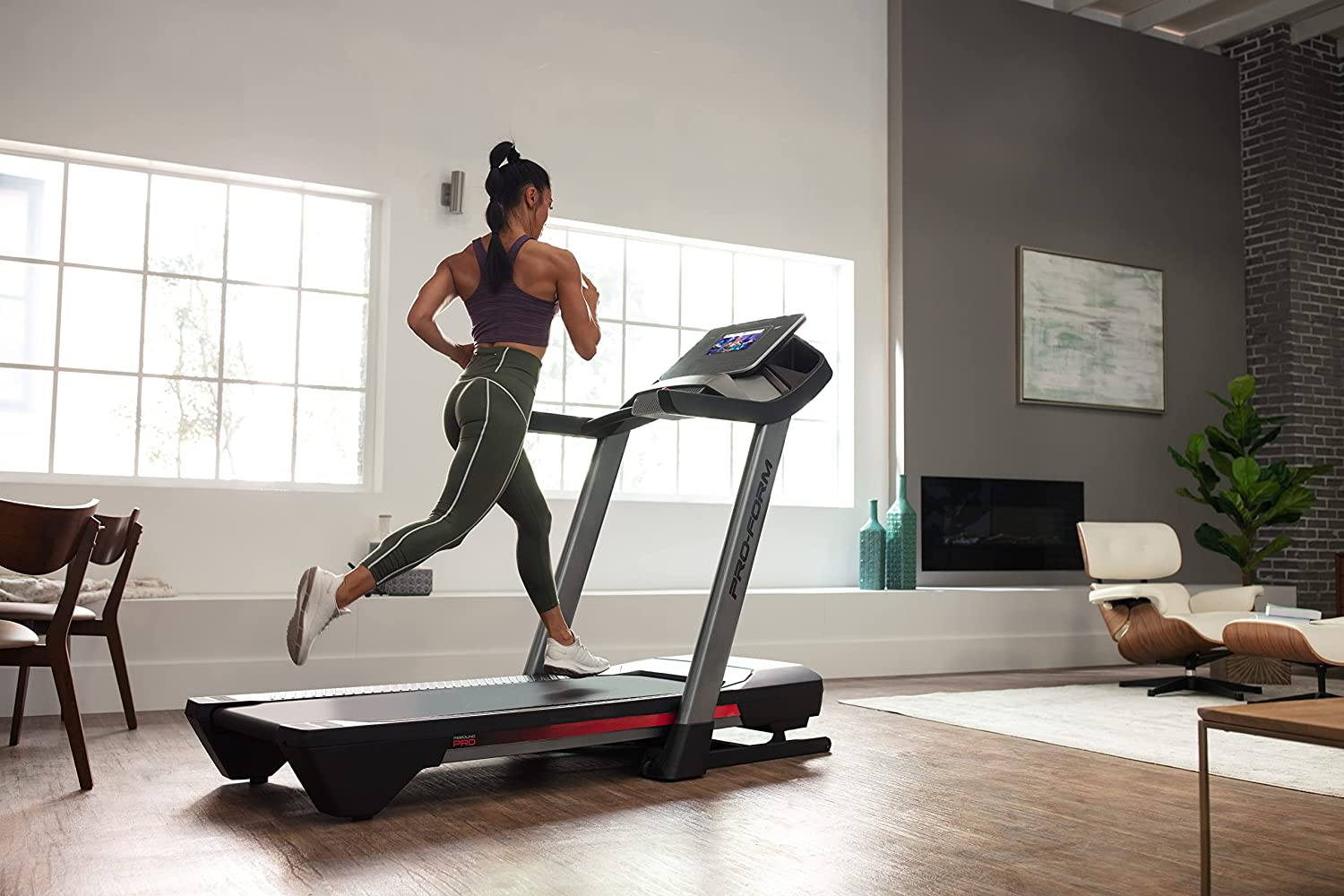 FAQs
How much does a proform treadmill weigh?
ProForm is a well-known brand and produces high-quality running machines. There are various models, and the treadmill weight ranges between 200 to 300 pounds.
They can hold a weight of 300 pounds easily and is available for under $1500. The treadmill motor is strong enough to hold higher weights.
How long does it take to assemble a treadmill?
An average person is likely to take 3-4 hours to assemble a treadmill, whereas a technician could do the same in less than an hour.
Assembling a treadmill is not very difficult as most things are already integrated. A few nuts and bolts here and there, and it's done. The treadmill comes with an instruction manual for guidance.
How heavy is the lightest treadmill?
An average manual treadmill could weigh around 60 lbs, while a motorized treadmill can have a minimum weight of 210 lbs.
A light treadmill will have a lower user weight capacity than the heavier one.
Do manual treadmills weigh more than electric treadmills?
A manual treadmill is likely to weigh less than an electric treadmill. A manual treadmill is motorless and does not have unnecessary parts.
An electric treadmill is powered by a motor, which is heavy and increases the treadmill weight altogether. Moreover, the latter comprises multiple functionalities, adding many new parts.
Will the movers help you move a treadmill?
The movers are used to transporting heavy objects and have the required equipment.
It shouldn't be a trouble for small movers to transport a single thing regardless of its weight. So contact a local mover and shift your treadmill now.
How to move a treadmill through a doorway or downstairs?
Fold a treadmill if foldable, or dismantle the parts before taking it through a doorway or downstairs.
Remove the furniture or other objects between the path and clear the space where you desire to place the treadmill.
How much does a NordicTrack treadmill weight capacity?
The Nordic track has a wide range of training machines and weighs about 200 to 300 pounds. In addition, the user weight capacity of the treadmill stretches up to 300 pounds.
The models comprise high-tech features, a good running deck, and a powerful motor.
The standard weight of a treadmill ranges between 200 to 350 pounds. Therefore, the weight of the equipment is an essential aspect when deciding on a treadmill and should not be neglected.
And if you happen to move your treadmill more frequently, it becomes necessary. Compare the various item weights before buying and take references from the above data for help.