More and more users are beginning to invest in Golds gym exercise equipment due to the reputation and brand name that has been built over the years. Golds gym 450 treadmill is the latest model being sold exclusively at Wal-mart.
Gold's gym 450 treadmill is an inexpensive treadmill apt for your home use if you are looking for a budget-friendly treadmill. This is not runner's equipment, and the machine's motor is slightly weak compared to other treadmills. You are investing in a weak motor and low powered machine. However, we have sorted the advantages and disadvantages of this 450 treadmill, compiling all the gym 450 treadmill review for your better understanding.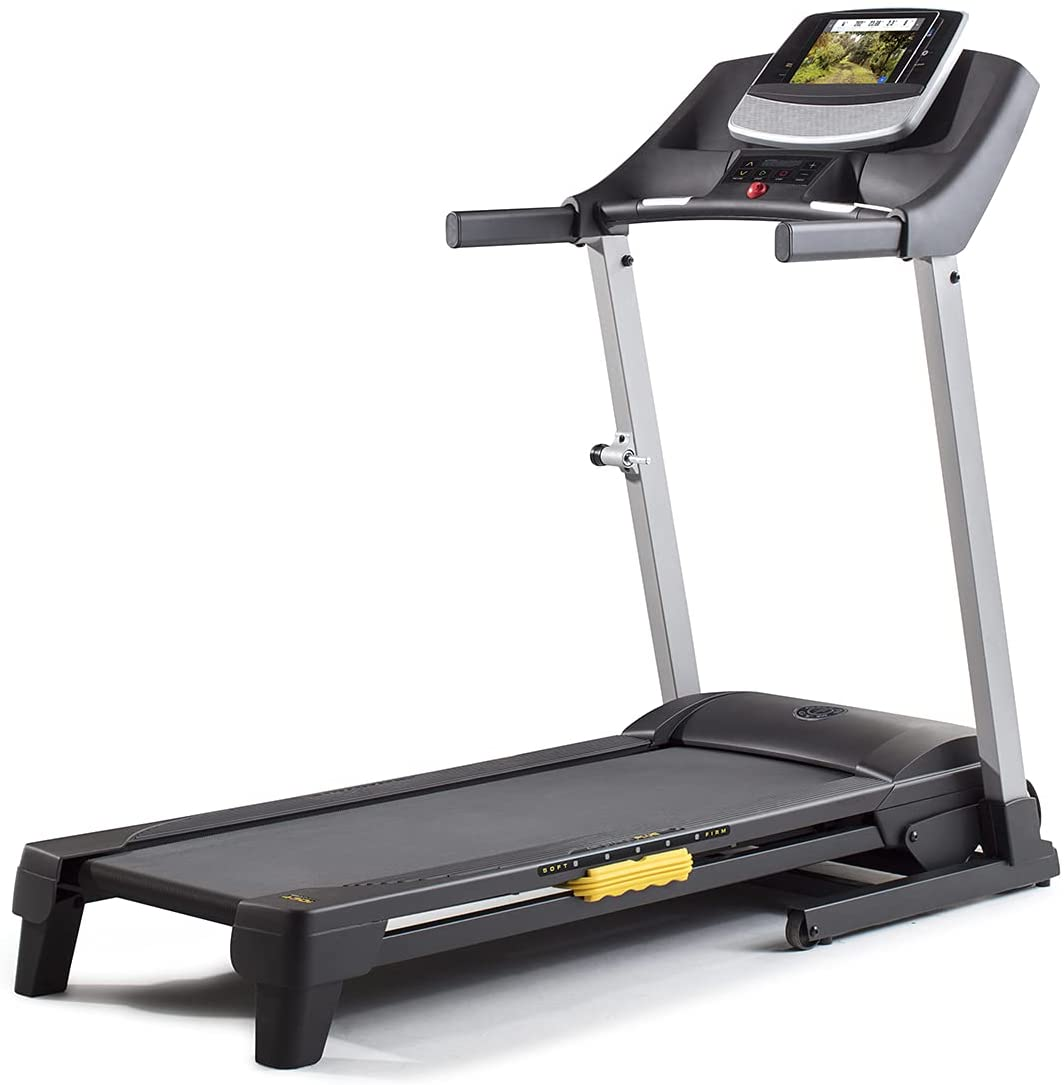 Specifications: Entry-level treadmill
Golds 450 is an entry-level treadmill, and we all know that entry-level treadmills are not very durable. If you are a runner, this machine is not suited for you.
It is in the budget-friendly category
Compatible for a light jogging
Auto-adjust speed and incline
Less expensive treadmill
Limited warranty
Pre-programmed workout sessions
The warranty and quality of the gold's gym 450 treadmill is a question mark itself. The treadmill offers light workouts. Compared to other machines, this model is comprised of cheap parts and cannot handle a lot of pressure. It's an excellent pick for entry-level treadmills and an excellent starter treadmill for your home gym.
Pros & Cons of Golds Gym 450 Treadmill
Individuals starting to work on their fitness health will not like buying a high-end treadmill. The lack of time makes people skip their workouts, and the home gym equipment gains popularity.
Here is a list of the pros and cons of the golds gym 450 treadmill for your convenience.
Pros –
Has a heart rate monitor built-in system
Best for light-intensity workout
Cushioned running area for comfort
Easy to set up and pre-assembled
Cons –
Serious limitations and poor warranty
Very noisy when used for vigorous exercise
The gold's gym 450 treadmill is sold by a trusted brand, making it a desirable purchase. This particular model is the best treadmill if you want to get done away with your gym membership. Not one of the most durable treadmills but great for beginning to count the calories burned.
Features: Golds Gym 450 entry-level treadmills
Gold's gym's key features of this fitness equipment begin with the six preset programs offered. These personal workouts allow you to incline, decline or increase the speed of the training session depending on your objectives.
The gold's gym 450 treadmill runs on a G-Force 2.5 HP motor and is good enough for brisk walking or a light run. The excellent quick-speed technology allows you to jump from 0 to 10 miles per hour with a slight push of a button.
The power incline feature helps you increase the intensity of the workout and try a few uphill exercises within your target range.
The treadmill belt is 18 * 50 inches in size, similar to other exercise machines at the same price. The strap is excellent and reduces joint pains associated with running on concrete surfaces.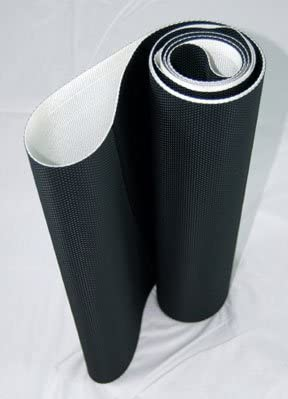 The machine has a 5 inch * 7-inch blue-tinted LCD display to closely watch the workout metrics. The display presents your exercises graphically, providing minute details.
The best selling points also include a coolair workout fan to keep you cool during the workout. There is also a bodypulse heart rate monitor to read your pulse, especially during heart rate exercises.
Golds gym 450 treadmill is a foldable exercise machine. Despite the cheapest parts, the maximum weight capacity of this machine is 275 lbs. The warranty of this machine extends to five years of motor and 90 days of parts and labour warranty.
The step tech impact reduces cushioning, lessens joint pain, and impacts the overall body.
There are some of the quality features of gold's gym 450 treadmill. You can calculate the compatibility of your own set of workouts and see if it works for you or not.
Comparison with other models
If you happen to be a serious runner and looking for workouts with even elevations, there are other models by gold's gym. After combining the users thought, we have penned down a comprehensive review focusing on the quality of workout offered by the machine.
MotionTex is the first model with a heart rate monitor for your heart exercise. This machine consists of Airstride plus cushioning reduces the impact of the steps and vanishes pain. The motor allows a 10% incline with a simple button push. The incline helps to burn more calories and results in an effective workout. This treadmill machine also has easy to lift assistance for folding and storing it. Lifting a treadmill becomes effortless with this technology, and activities become fun.
Marcy is another famous brand for treadmills. This machine has iFit compatible Bluetooth for added functionalities. If you have an iFit membership, you can access google workout maps and automatic tracking. You can also connect your iPod sound system and listen to good music while on a workout. This treadmill can accommodate up to 300 pounds so that heavyweight users can take a deep breath. The treadmill comes with a five-year warranty on frame and motor. You can get a hold of this treadmill from Walmart or the gold's gym website.
Apart from Gold gyms treadmill options, there are other types of equipment too. If you have a high budget, you can go for Xterra TR150, Sunny Health & Fitness SF T-4400 or Bowflex BXT216 treadmill.
Is It Right for You? Is it a budget treadmill?
This is the right treadmill if you are looking for a starter machine for your fitness goals. If you are a serious runner, you can consider other options available in the market. The blue-tinted LCD display and bodypulse heart rate monitor are two highlights of the gym 450 treadmill review.
This is a budget treadmill with basic features of entry-level running equipment. The cheap parts cannot handle pressure and are not very durable. If you are on a low budget and looking for a piece of equipment to facilitate a light workout, 450 could be an ideal pick. It is affordable and not very pricy.
How much are Gold's Gym treadmills worth?
While you have to compromise on the durability and quality of the equipment, the gold's treadmill can be bought for under 300 dollars. These machines are affordable and good enough for an essential training exercise for beginners.
What's the weight limit on a Gold's gym treadmill?
The weight limit for this 450 treadmill is about 275 lbs. The equipment goes well with low-intensity workouts. Running can put a lot of pressure on the motor and is dysfunctional. If you exceed the weight limit, remember the warranty will not come to the rescue.

How much does a gym quality treadmill cost?
A commercial quality treadmill will cost you somewhere around 3500 dollars to 10,000 dollars. The price of the residential and commercial treadmills will vary both in terms of their worth and features.
A home treadmill can be brought under 300 dollars. However, it will only include basic features for home training.

How do I lubricate my Golds Gym treadmill?
Get hold of the running belt lubricant from the online stores. Lift the belt and spray the lubricant underneath. Check the treadmill regularly and ensure enough grease to glide the strap smoothly. If the oil is dried, the equipment will become challenging to operate.
Put your hand under the belt to check the lubricant levels.

What is the best lubricant for treadmills?
A 100 per cent silicone is excellent for lubricating the treadmill belt. Most manufacturers recommend this lubricant for walking belts. It is available in both spray and liquid and can be found easily nearby or online.
Final review from our end
The gym 450 treadmill review is self-explanatory about the standard of the machine. Each machine serves its purpose, and so does 450. It would have been great if the warranty had been extended and the features. The brand makes affordable pieces of equipment and works best for people with a crisp budget in hand.
Purchase this model if you are looking for an entry-level machine at a low price. If you happen to be a fitness enthusiast, you might skip this one and go for high-end treadmills. This one is a top-rated treadmill sold by the brand and is inexpensive and low-key.
Buying 450 means investing in a weak motor and unstable equipment for a basic workout. Many people purchasing this device do not even bother using it due to the lack of intent. The heart monitor and speed adjust settings are two of the key traits of this treadmill apart from its price.
The warranty and noise output during the operation can also reason for hesitation while making a purchase. Moderator runners and people with tight-budget can give this treadmill a shot. Stronger and high-end treadmills are available in the market if this fails to satisfy your fitness requirements.